Apex2100 is built upon a unique approach to performance centred around Learning, Training and Performance.
Learn
At Apex, we place education centre-stage. We offer an enriched and flexible learning environment. Our high teacher-to-athlete ratio means that athletes not only maintain their usual academic standard but often make vast progress beyond it.
Train
The Apex Train programme focuses on three key areas. Adaptability, long-term development and creating an environment where athletes can learn through their successes and failures.
Perform
The Apex Perform programme teaches athletes practical skills to help them execute better under pressure in the classroom and on the slopes.
Central to our performance programme, is our state of the art training and rehabilitation centre and world-leading academic facilities combined with top of the range student accommodation.
Training and Rehabilitation
The Apex2100 training and rehabilitation complex includes hydrotherapy, cryotherapy, medical diagnostics, training studios (performance, weights, fitness and Parkour) and other specialist equipment.
Learning Environment
Sitting alongside the training complex, the academic facility at Apex2100 is comprised of 14 ultramodern seminar and learning spaces, a work café, e-library, two top specification laboratories and flexible working spaces.
Academy Accommodation
The Academy has 54 bedrooms and apartments spread over four floors with direct access to the slopes in Tignes le Lac.
4oom2 gym area
2oom2 ski room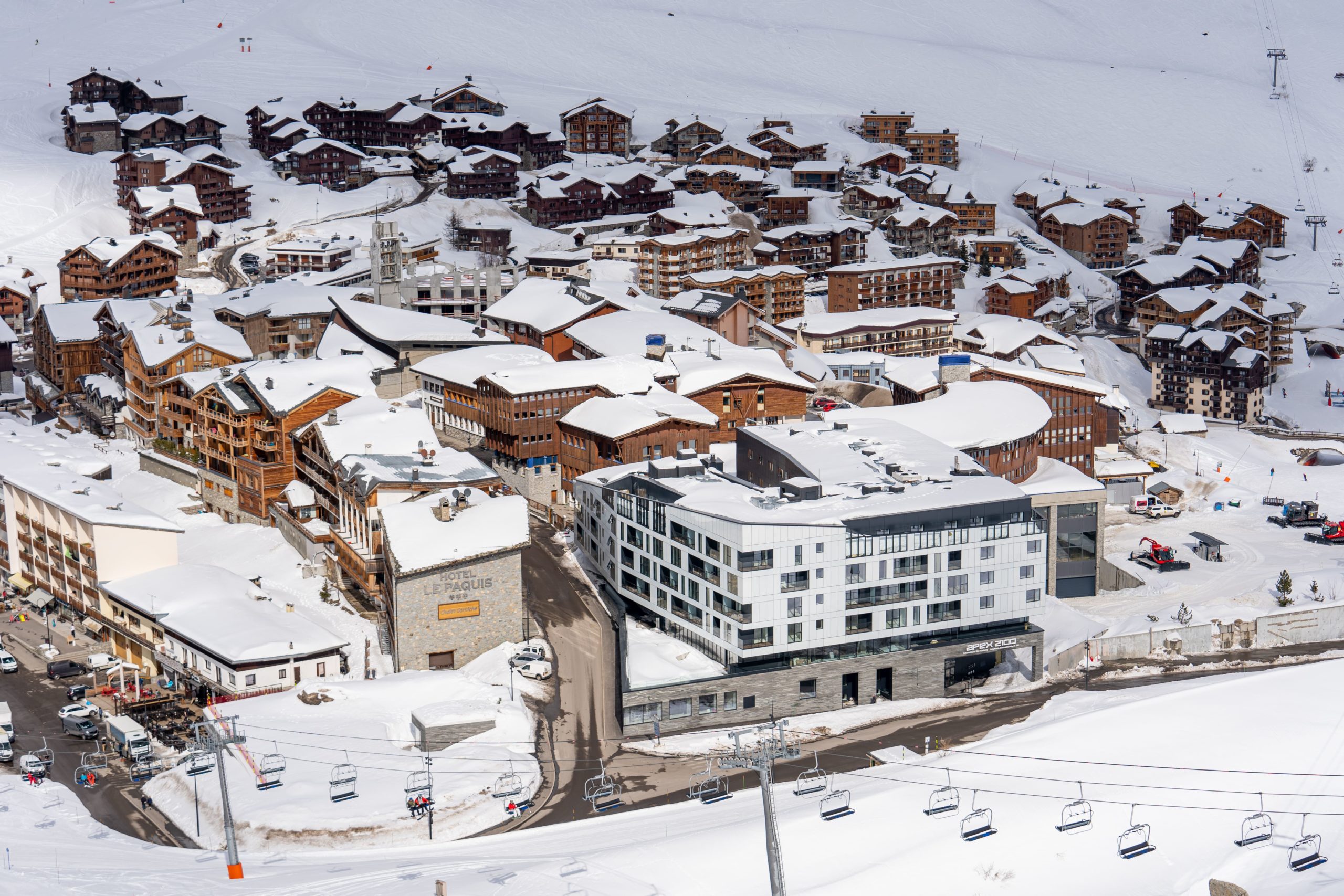 WHY TIGNES?

IT'S ONE OF THE BEST ALL-YEAR ROUND RESORTS IN THE ALPS
Following extensive research across the world's leading ski destinations and academies, we selected Tignes as the home for the Apex2100 International Ski Academy.
Tignes is one of the best year-round ski resorts in the world. Our location is a fundamental feature of life at Apex. Set on a beautiful high mountain plateau at 2100m, we have access to 159 pistes over 300km2 within the 'Espace Killy' ski area. Excellent snow cover affords a season that lasts the majority of the year. Tignes also offers extensive sporting facilities outside the academy, including Tignespace and Le Lagon. Highlights of these locations include an 80m indoor running track, a 25m indoor swimming pool and a 3500m2 indoor sports zone. Throughout the season, athletes also travel across the world to train and race in different environments. We train in ski domes in Lithuania to the glacier in Saas Fee or the 'Ice Box' in Sölden.